A Stunning Selection of Orchid Plants in all sizes, to purchase as a lasting gift.  Exclusively available from Banchet Flowers in CT, NY, and NJ areas for delivery or pickup.  Single and Double stemmed plants in Glass or White Square containers ($145).  Multiple plants in Black, Silver or Clear round containers ($285-$350).  Deluxe Option in wooden crate with branches ($650).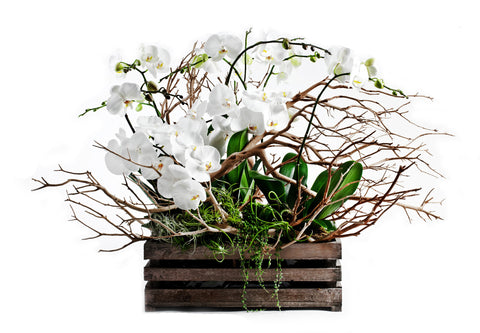 "Orchid Plant"
from $165.00
+ Quick View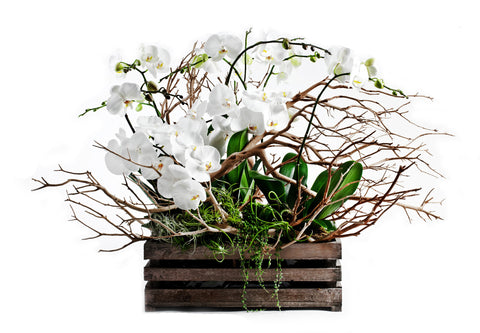 "Orchid Plant"
$165.00
A note to our wonderful clients: The Wooden Basket is Currently Out of Stock. Will...
---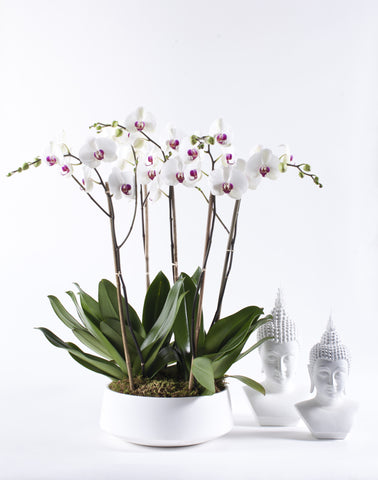 + Quick View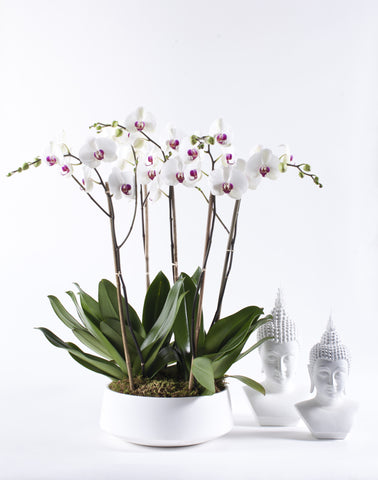 "Pink Lips"
$395.00
5 Stems of Pink Lip phalaenopsis orchids, in a Ceramic Pot. Optional gift add-on, white...
---